what a season from the winter solstice through christmas day it was busy but fun holiday season....here are a few gifts for our winter solstice celebration to be had later that evening.. we
had a wonderful evening including dinner and a couple hours of living by candle and firelight.....
(My wonderful starbuck's tin from kim)
then christmas eve at my mom's house with family and friends was a hoot as always...poor kevin's first trip over and he asks for a ham sandwich but we have no hot sauce and only shredded cheese...oh oh I wish I had a picture of that sandwich with shredded cheese...the rest of had a little mexican and played games late into the night.....christmas day started off a bit late as we overslept until 10:30 so we threw everything in the car and headed back to my mom's --
(my grandma as my mom's house)
(My mom's boyfriend, MIKE and his Dad)
we were in charge of making the prime rib for dinner at kim's parent's house so here we were with my whole family everyone with a job -- getting the garlic cloves out of the bulb, peeling carrots, cleaning celery, making the rub and of course getting the stickers off the roaster for its inaugural use....gifts and pie at my mom's and then we were off to the grigg's household....dinner was fabulous and the prime rib done just in time....more gifts and a few
(Heather and Kim's cousin Khris at Kim's parents' house)
rounds of the dvd version of family feud and we were headed home...time to give the dogs gives from debbie....here they are the beginning and the end for this one poor soul....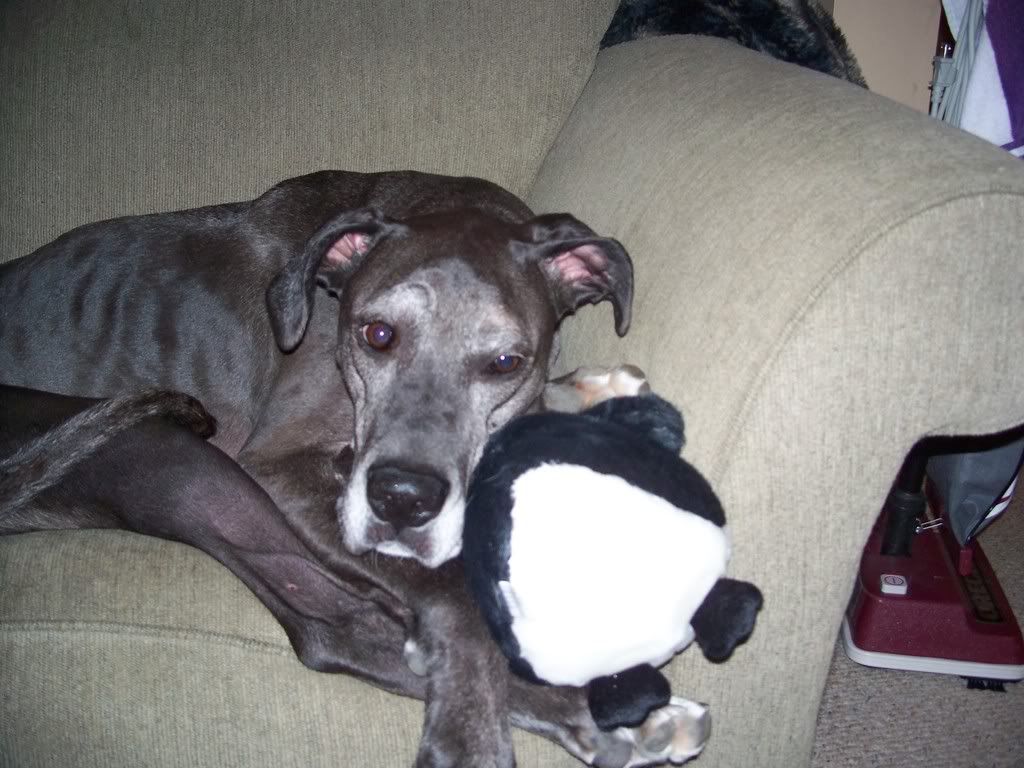 (ruby resting with her prize)
(chance about with her new toy and nelly below...)

And here is mr. parker guarding his gift....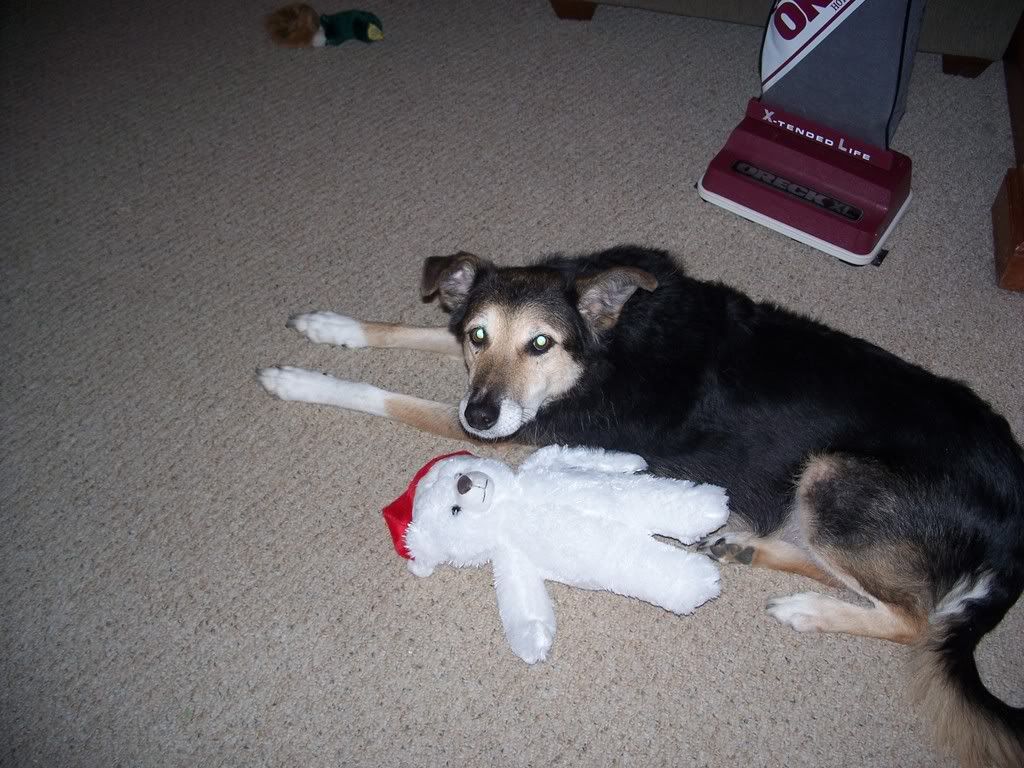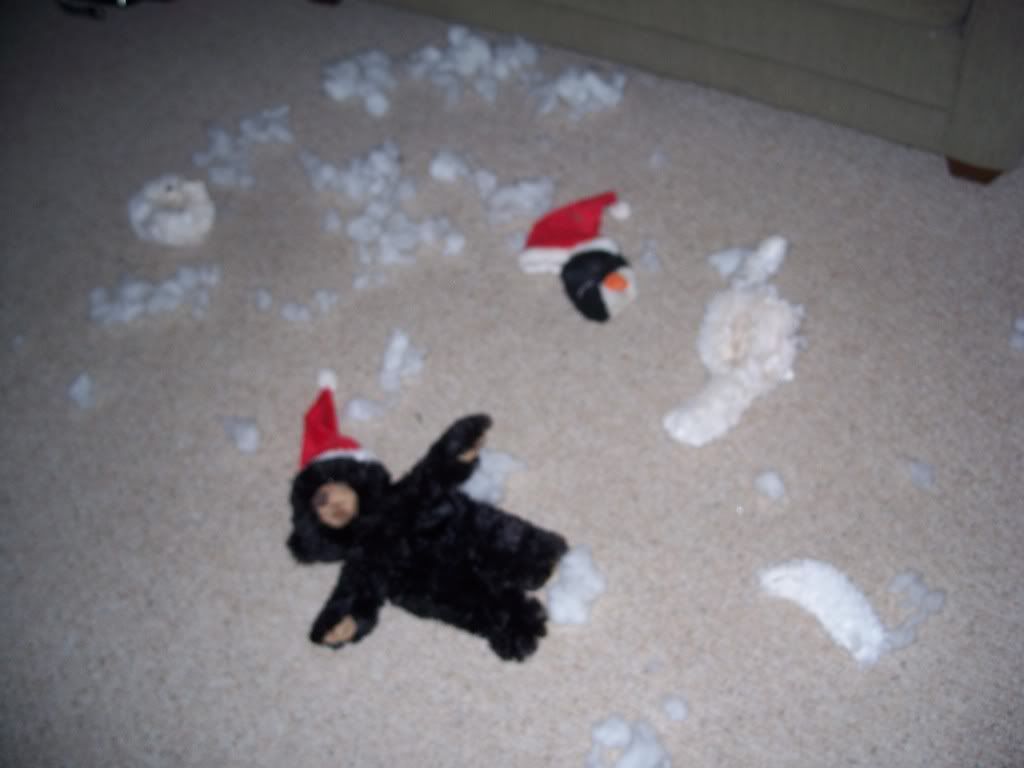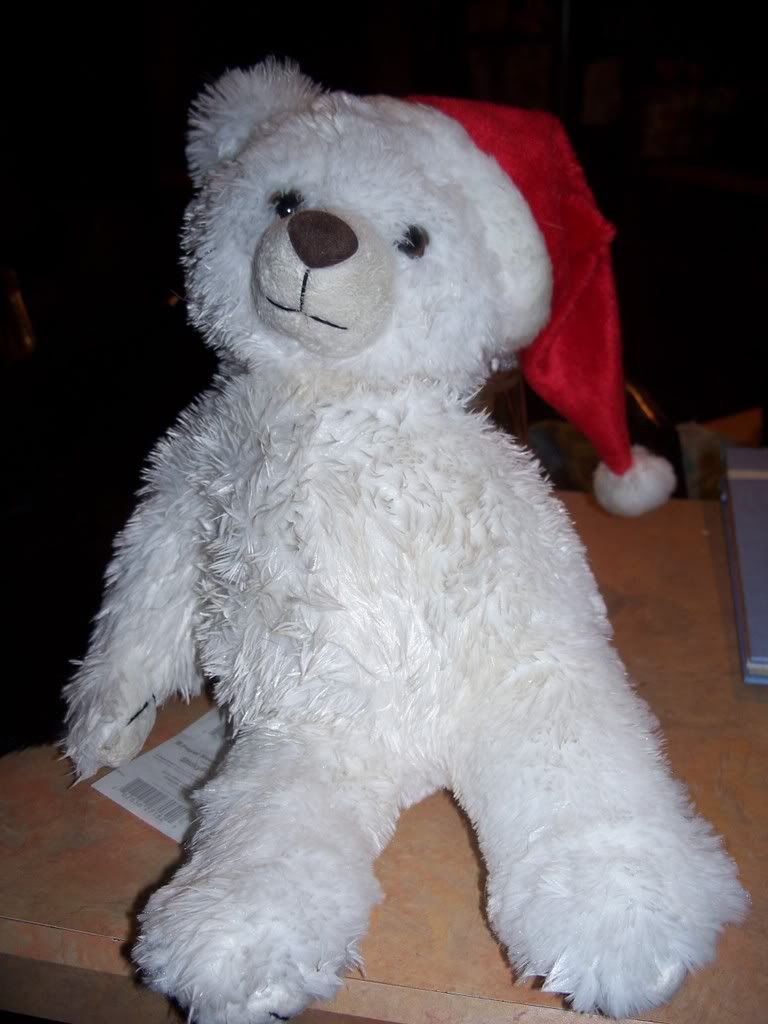 this poor fella lost an arm in the malay...those dogs sure had fun .......
and we are still cleaning up the "clouds"
all in all a wonderful holiday -- lots of fun with friends and family.....now to prepare for my birthday celebration this evening and NYE--gotta rest up.
As a parting shot, here is Heather's dog
Mr. OG with his spectacles!!